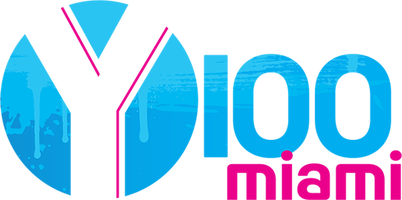 Miami's #1 Hit Music Station
With over 1 million weekly listeners, personalities include Elvis Duran and the Y100 Morning Show, Michelle Fay, Mack in the Afternoon, Valentine at Night and Drew After Dark.  Core artists range from Rihanna, Justin Bieber, Calvin Harris, Drake and Ariana Grande.
Y100 is the South Florida's leading and heritage Top 40 radio station. Listeners are multi-generational, with a high Hispanic composition. Connecting with college graduates, working moms, teens, singles and married fans, Y100 reaches listeners though on air, digital, social media, iHeartRadio and some of the biggest events. From the iHeartRadio Music Festival, Fiesta Latina, the iHeartRadio Ultimate Pool Party and Y100's Jingle Ball, Y100 gives the listeners access to TOP NOTCH events.
Call Letters: WHYI
Format: CHRPOP
Dial Position : 100.7 FM
Brand: Y100
Target Listener: Adults 25-54