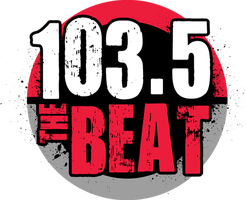 Miami's New #1 For Hip Hop & R&B
WMIB-FM 103.5 The Beat is Miami's New #1 for Hip Hop and R&B and reaches nearly 610,000 weekly listeners. Our personalities include The Breakfast Club (daily 6a-10a), Stichiz (daily 10a-2p), Papa Keith (daily 2p-6p), K Foxx (daily 6p-10p) and T Roy (daily 10p-2a).
When it comes to new music, hits, artist news, interviews and anything Hip Hop, 1035 The Beat is where it's at. Our edgy approach attracts a strong audience that serves the tastemakers and trendsetters in the Hip Hop and R&B community of South Florida. We're the only station in South Florida that matters when it comes to Hip Hop and R&B Period!
Call Letters: WMIB
Format: HIPHOPRNB
Dial Position : 103.5 FM
Brand: 103.5 The BEAT
Target Listener: African American / Hispanic Adults 18-34